Why Onsite Care?
Create a culture of shared healthcare responsibility—one in which your entire organization works together to lower healthcare costs and improve health and well-being.
Why ProMedico?
We are an experienced local provider of clinic management systems with over 25 years of in-depth knowledge of Michigan's healthcare systems.
For Employers
We help you control your costs—benefits include decreased healthcare claims and direct healthcare costs, minimize emergency room utilization, less absenteeism, among others.
For Employees
We partner with employees to develop a roadmap to access points for their care. Together we will work to take the mystery and uncertainty of finding the best healthcare providers and treatment to reduce their out-of-pocket costs.
For a Healthy Bottom Line
Healthy Work + Healthy Lifestyle = Healthy Bottom Line™
A ProMedico Worksite Medical Clinic helps you control your overall healthcare costs while improving the health status of your employees. In addition to providing high-quality medical care, it creates a model of coordinated prevention, wellness and disease management.

ProMedico controls your corporate healthcare costs by immediate access to a clinician. Additional costs savings are seen with managing chronic health conditions, limiting gaps in care, and boosting medication adherence. Employees have convenient, patient-focused care at little or no cost to them. A ProMedico Worksite Medical Clinic will make you an employer of choice while helping you achieve long-term success with your benefit program.
Cost Benefits
Overall, these factors combine to limit employer healthcare costs through fewer ER visits, reduced absenteeism, fewer unnecessary referrals to specialists, improved workforce health and well-being, higher compliance rates for preventative care, and increased productivity. Many employers will see a positive return on their investment within just two years of opening a clinic.

In addition to becoming the employer of choice in their area, employers with worksite clinics significantly reduce healthcare by: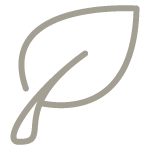 Effective Disease Management
Onsite clinicians are able to monitor high-risk employees and help them overcome compliance issues through a partnership of addressing diseases such as; diabetes, obesity, hypertension and asthma to improve their overall health.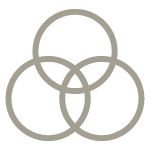 Integrated Wellness
Employees are educated on methods of maintaining and improving their health, and receive motivational coaching on goal-setting and healthy behaviors that include smoking cessation, exercise, and other lifestyle changes.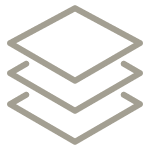 Transparency
Using a structured cost review program, ProMedico uses cost transparency tools to identify low-cost, high-quality providers who offer conventional services such as knee, hip and shoulder surgery, MRIs, and CAT scans.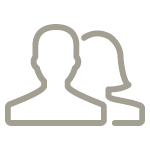 Specialty Referrals
In addition to establishing incentives and educational programs to address employees' specialized care needs, clinicians refer employees to the most cost-effective providers within the PPO network.
Services
ProMedico's clinic designs require minimal build-out or limited construction to create a fully equipped worksite medical clinic at your workplace. Flexible layouts accommodate your space and budget. You decide the proximity to your workforce and the scope of services to be offered. You can even team up with other local employers to establish and share a near-site clinic.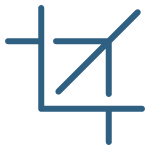 Scalable
Designed for small, mid-size and large employers.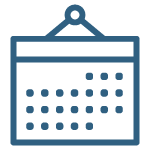 Flexible
Open 24, 32, or 40 hours a week, depending on workforce size.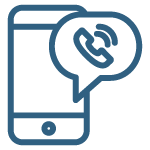 Ready
Staffed by Physician Assistants (PA) and Nurse Practitioners (NP). Our Medical Directors are on-call all day, every day.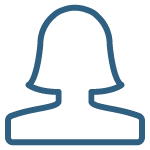 Quality
Our Medical Director will help patients review costs and quality of local providers when further care is needed. Annual cost reports are reviewed with the employers management team one-to-one with ProMedico's Excutives and Medical Director.
Advantages
Put ProMedico to work for you and your employees. Let us show you how a ProMedico Worksite Medical Clinic can create a culture of shared healthcare responsibility—one in which your entire organization works together to lower healthcare costs and improve health and well-being. The scope of your clinic can vary to meet your company's size and budget.
For example, the number of hours the clinic is open, the cost-share for the employee, and eligible participants all impact the employer's overall cost. Whatever the case, you will assert better control over employee health benefits, while positioning your company as an employer of choice.
Employer Benefits
Decreased healthcare claims and direct healthcare costs
Minimize emergency room utilization
Less absenteeism
Effective recruiting tool
Higher rates of employee compliance and engagement in improving health status
Improved productivity, satisfaction, and retention
Decrease disability and work-related injuries
Employee Benefits
Convenient access to primary care
Timesaving appointments
One-on-one confidential attention from known clinician
Reduced out-of-pocket healthcare expenses for employees
Less missed work
Long-term follow-up for chronic conditions
Assistance with navigation through healthcare system
We're hiring
We are a team of colleagues who are committed to improving health, one patient at a time. We understand applicable policies and laws that govern the health care system, and we use the principles of common sense to put the patient first. This allows us to communicate freely, discuss concerns with management, and choose to go above and beyond in serving the employer and the patient. We believe these freedoms to make decisions at the workplace ultimately make our work meaningful and satisfying. It is TEAMwork.
Job Listings
There are currently no open positions available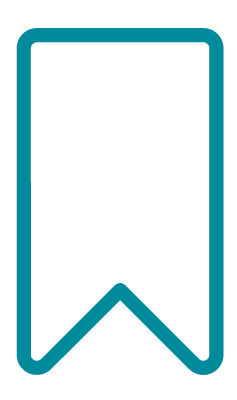 Contact Me